On behalf of Provenance Regional Cuisine I am excited to announce the launch of Provenance-to-Home, Toronto's first regionally focused grocery home delivery service. By sourcing the freshest and most flavourful seasonal ingredients available from the most dedicated producers, Provenance-to-Home will work towards the next step in Ontario's food revolution – putting more quality foods of regional distinction onto your home table.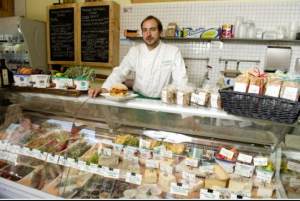 The vision for this venture has grown out of the relationships I have developed with many producers from across the province while sourcing regional foods of distinction. In working with these inspired and dedicated individuals and families I have realized that the products they produce represent the starting point for the most authentic cuisine Ontario has to offer and a secure link to sustainable and healthy foods of known origin. I hope to see all of us enjoying delicious foods of provenance on a much more frequent basis.
Moving forward I will be sending out a monthly newsletter updating the community on news and events, seasonal ingredients and recipes, and new offerings from Provenance Regional Cuisine. The newsletter will compliment the provenancecuisine.ca website which will become a growing resource on the producers, products and local ingredients of Ontario and the rest of Canada. I will offer an insightful perspective of the local food movement, acting as your personal guide to what is seasonal, sustainable and best for your family's health.
Please click here to view the current subscription menu and access more information on Provenance-to-Home. Thanks in advance to our friends and for your interest and I look forward to keeping you updated on new developments in the coming weeks.
Sincerely,
Daren Johnsten
Chef and Owner
Provenance Regional Cuisine